In late 2012 I created a set of posters for my favourite film – Superman: The Movie.
Inspired by the numerous minimalist posters that can be found online, I made these three images, depicting various scenes from the film.
"Fly. Just fly. We got… something. I ain't saying what it is. Just… trust me. "
Can we keep him?
Train Rescue
Before I created the scene posters, I started with something a little more basic…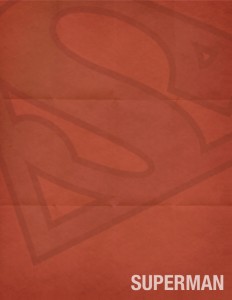 These posters and more can be found in my DeviantArt Gallery.