I'm determined to make 2016 a year in which I create more artwork and so here is my first proper new creation of the year!
Neo from The Matrix.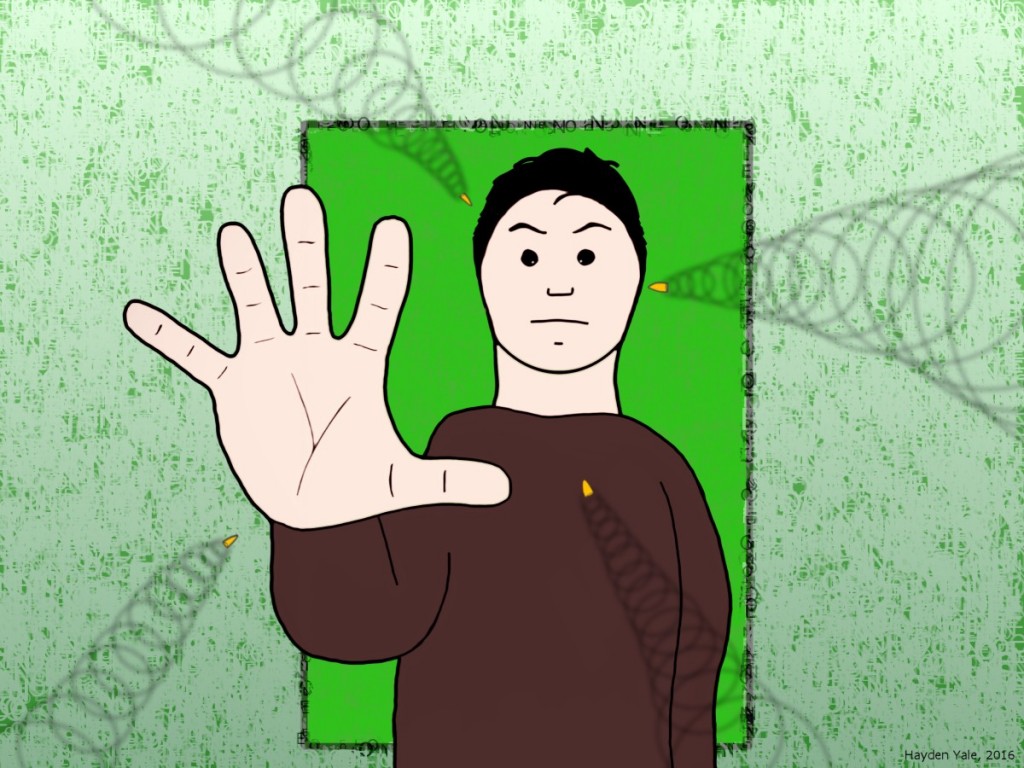 I'll be honest, it ISN'T what I had in my mind when I started,  I simply don't (yet) have the skills required to execute my ideas.  But in trying to create something specific, I think I've created an interesting image that I'm happy with.
First, the good;
The hand is exactly what I wanted, and in-fact was the cornerstone of the image from the very beginning!
The bullet trails are mostly as I envisaged, though not as straight as I'd have liked.
And the bad;
Everything about Neo is horrible, except his hand.  I couldn't work out the pose properly, or his shape, or his head, his face, his hair… the list goes painfully on.
The bullets aren't uniform in size or pointing in the right direction.  I also wanted to add more originally, dozens in fact!
The two-level background isn't at all what I had in mind.  I was originally going to have properly green-on-black Matrix writing immediately behind Neo and then a main white background to highlight the bullets and trails.
Most of the work here was done on my iPad Pro with Apple Pencil and Autodesk's Sketchbook Pro app.  The background was created with an app called Textify.  Final touches were added from my desktop PC using Paintshop Pro X6.
You can find the image on my DeviantArt account, here
.