I recently completed work on a new website for the tennis club that I play for in Crewe, Cheshire.  Situated in picturesque surroundings, the two tarmac courts and great social atmosphere make the club a very special place to play and I was pleased to contribute.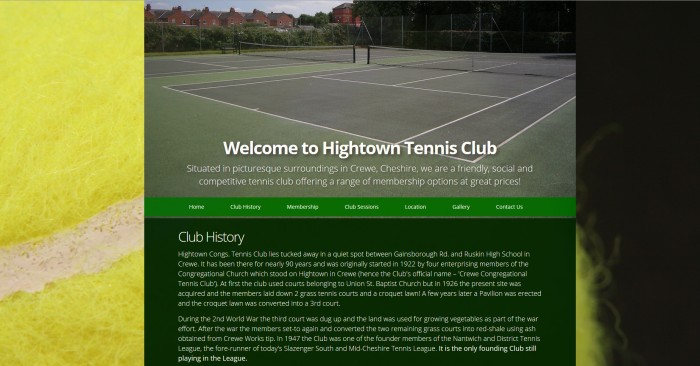 Visit the website at www.tennisincrewe.co.uk
Developed over a couple of lunchbreaks using Smint v2, the site is one page website with all information easily reached.