I've started using the Assembly app on my iPad again!  A recent update handed users more control over the shapes you can create. and my initial testing of its new features left me itching to do something creative.
The result: Turtles!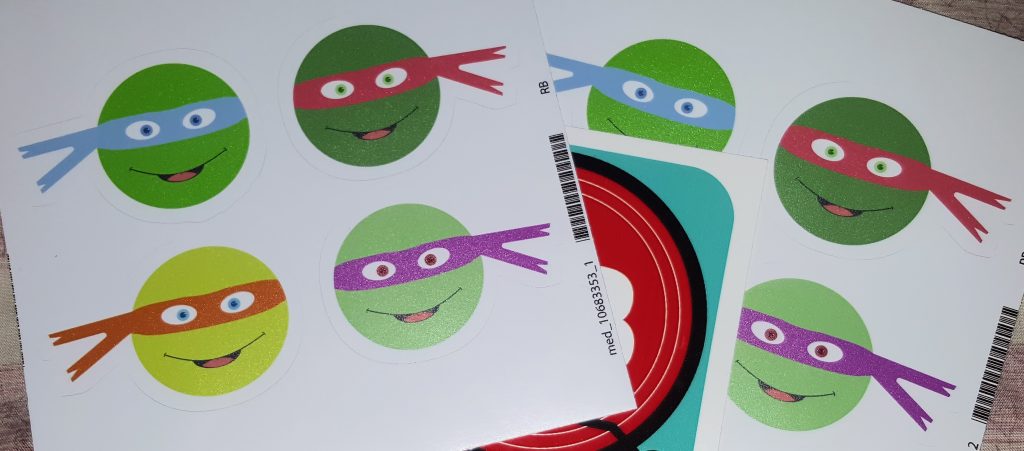 These four heroes have been my creative life for a few weeks now, and I'm really REALLY pleased with them!  Sure, they're basic, but they are exactly how I imagined they would turn out, and they look fantastic on the various items you can buy over at Redbubble!
After creating the various 'heads' I immediately thought that they'd work really well as stickers and I uploaded them to Redbubble to find out.  The image generated on their site looked really good, creating individual stickers for each character exactly as I had hoped.   In fact, the image had me so excited, I decided to actually order some!  Despite selling lots of items with RB over the past few years, I've never actually bought anything with my own design from them – I'm glad It did!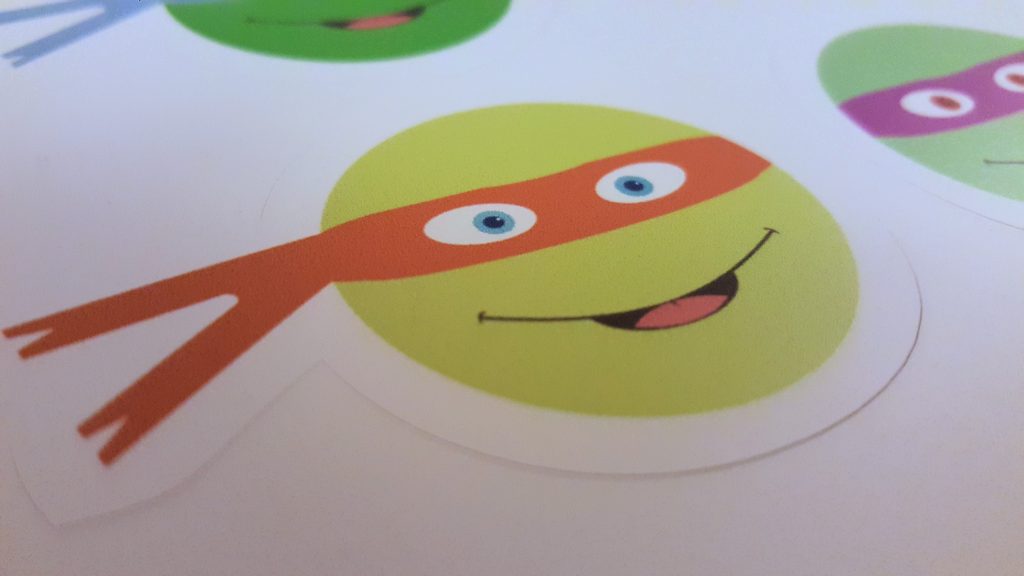 As you can see from the images in this post, the quality of the 'medium' sized stickers that I ordered is really good.  Colour reproduction is perfect, and generally I couldn't be happier.  Since Redbubble is an American site, shipping the stickers to the UK wasn't a speedy affair as they took ten days to reach me from despatch, though they were well packaged, and arrived in excellent condition.  I do have two small gripes;
The white border that surrounds the images is quite large. You don't get control of this, either its size or colour which is a shame as I think the stickers would work better if they were cut directly to the image.
One of the stickers has a strange cut which I think is caused by the image itself.  See picture below.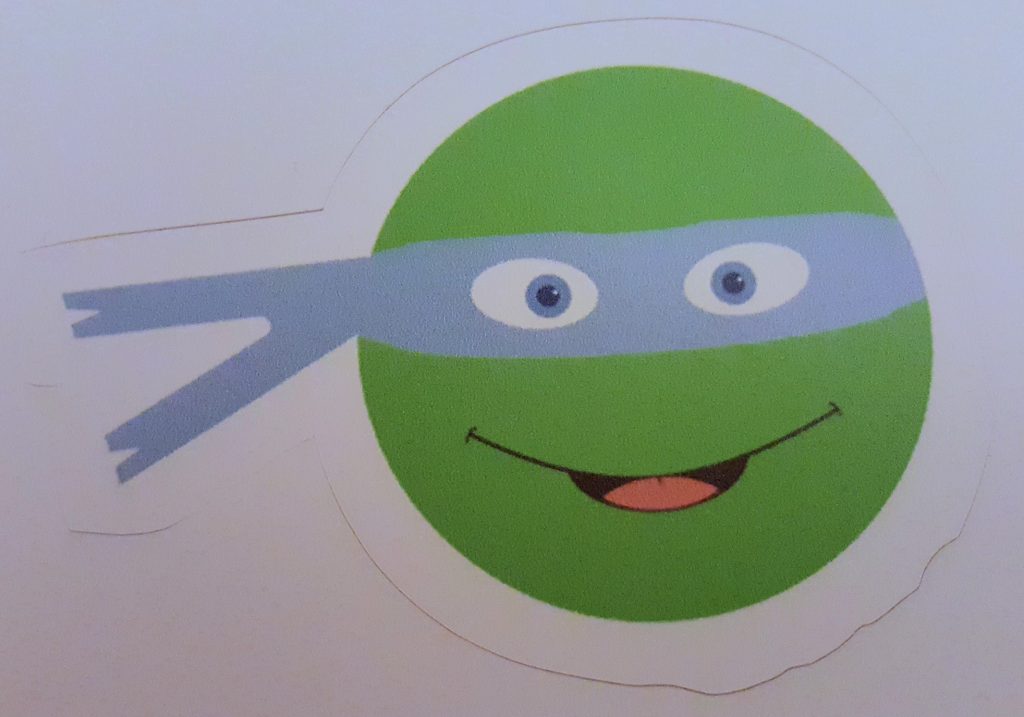 I'm not sure why, but there is a slight roughness to Leo that I can't find in my source image.  As a result, the cut isn't nicely curved like the other characters.  The source image is 4000×4000 which means I can look really closely at the edges and it doesn't look any different between each character. so I guess that will be a mystery that I won't resolve.
Whilst I waited for the stickers to arrive, I got to work adding the design to all of the other items Redbubble sell.  The list is extensive, and the main design didn't work in all cases.  This gave me an excuse to adapt it slightly for each use-case.  As you can see from the results below, the standard design is patterned in a number of cases and for items such as the travel mug, cup and duvet, I came up with something that worked better for the source.  I'd love to purchase the duvet but it's a bit expensive!
Redbubble Clothing
Redbubble Home Decor and Bags
And other Miscellaneous Redbubble Products
If you like this design, please take a look at my Redbubble page – who knows, you might see something you like.